Create a More Cost-effective On-premise Infrastructure with IBM Power Private Cloud!
Summary
Pay-as-you-go or consumption-based infrastructure solutions are gaining traction. More and more companies are looking for ways to minimize expenses while maintaining the scalability required to compete in today's fast-paced business environment.
Power Private Cloud can help businesses save money on their on-premise infrastructure while taking advantage of the benefits of private cloud. In this article, we'll show you how Power Private Cloud can save you money for your on-premise infrastructure.
The IBM Power Systems Private Cloud Solution — formerly called IBM Power Enterprise Pools — provides flexibility and scalability for the cloud while keeping security you have come to expect from IBM Power. For a complete overview of the context of cloud services, read our discussion of private vs. public cloud and hybrid cloud.
How does an on-premise infrastructure work
When you keep your data and applications on-site or on-premise, you have full control over your environment and infrastructure, which ensures maximum security. The data stays on your private network, and no one but your team has access to the information. On-premise infrastructure is also more flexible and allows you to customize your setup perfectly to your needs. But it can also be expensive and difficult to manage. It requires a significant upfront investment, and you have to maintain and update your systems yourself. Plus, you need to have the expertise to keep everything running smoothly.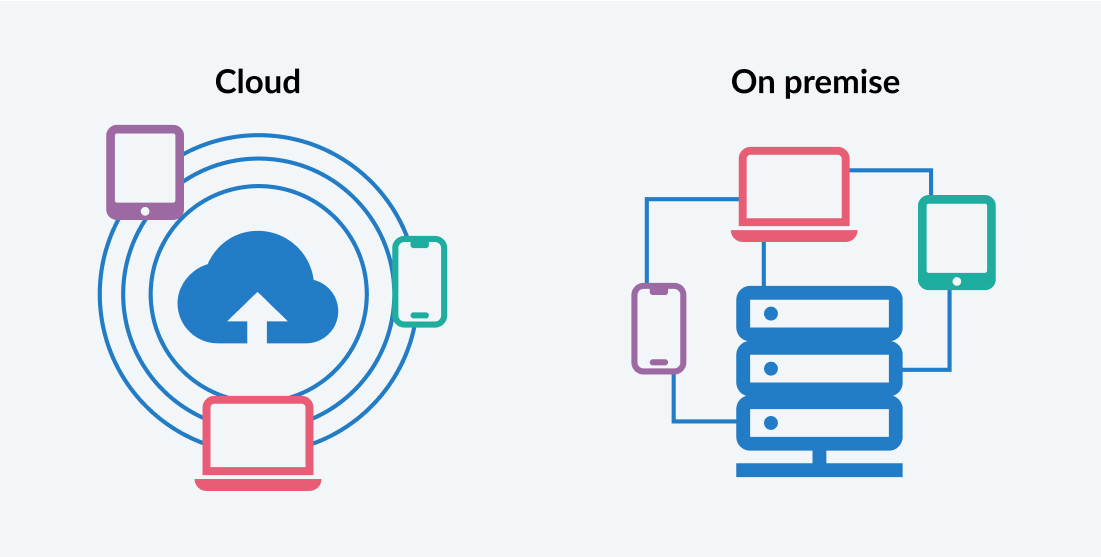 Who is it for
On-premise infrastructure applies to companies that maintain their own data center and equipment. This type of company ensures that its data center is up to date with the latest technology, has adequate space and cooling, and can handle the company's data needs. It can be more expensive and require more maintenance than cloud-based solutions, but it offers more security and performance.
Time for consumption-based infrastructure
Consumption-based infrastructure is a pay-as-you-go model for IT infrastructure and services. You only pay for what you consume, allowing you to build up or tear down your IT resources as needed without making a long-term commitment. A consumption-based infrastructure can also improve the agility and responsiveness of your business. By quickly scaling up or down your IT resources as needed, you can better respond to changing business needs.
In other words, the consumption-based model thrives in this environment because it:
Combines the flexibility of cloud infrastructure with the control, security, and reliability you expect from on-premise data centers.

Pays for IT resources when they're actually consumed, reducing upfront and other costs associated with traditional procurement processes.

Enables rapid expansion of infrastructure to meet the demands of new projects and workloads.1
Overall, consumption-based infrastructure can provide many benefits to businesses.
All of these benefits help to better align enterprise management and IT. When both sides of a business are aligned, you're better prepared to deliver innovative products and services to your customers.
The IBM Power Systems Private Cloud Solution adds flexibility and scalability to your data centers. With this end-to-end solution, you can take advantage of the cloud while maintaining the same business continuity and security you've come to expect from IBM Power.
The IBM Power Systems Private Cloud Solution consists of three core components:
Dynamic cost optimization with pay-as-you-go pricing.
Automated, consistent enterprise IT management
Increased flexibility for hybrid cloud.
Shared Utility Capacity provides enhanced multisystem resource sharing and up-to-the-minute utilization of on-premises compute resources. Shared Utility Capacity simplifies systems management so customers can focus on optimizing their business.
Resources are easily tracked and monitored using IBM CMC. Usage is automatically recorded by the minute and charged against Capacity Credits, which are based on actual usage. With Shared Utility Capacity, you no longer have to worry about provisioning too much capacity to support growth because all resources are activated on all systems in a pool.2
How to get started with Power Private Cloud
Power Private Cloud is designed to help you manage and use your on-premise infrastructure more effectively. That's why it's important to know your current infrastructure well before moving to a pay-as-you-go solution. Once you have a good understanding of your on-premise infrastructure, the next step is to determine which components would be best suited for Power Private Cloud.
A good place to start is by looking at which components are the most expensive to run on-premise. These are usually the ones that will see the biggest cost savings by moving to Power Private Cloud. Finally, it's important to work with a partner that has experience implementing Power Private Cloud.
This is where InnoBoost comes in
InnoBoost is an IBM Platinum Business Partner, a level reserved for partners who deliver high-value transformative solutions and achieve the highest levels of customer satisfaction, technical and sales certifications, and sales success.
Our skilled, agile, and certified team prides itself on delivering an unparalleled experience to its customers. From system and solution design to configuration, from price negotiation with IBM to ordering and delivery tracking, we ensure a seamless business process. We also arrange access to other partners and consultants as needed.
Get early access and information on the latest technology and our ongoing support.
Contact us today. Let's look at your current situation and find out how we can help you improve your business with IBM solutions!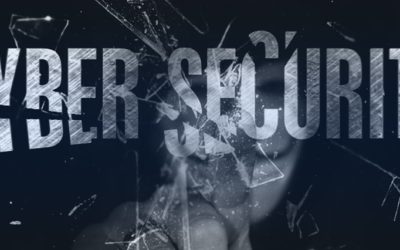 3 min readSummary: Today we bring you some interesting figure from IBM's Cost of a Data Breach for 2023 and we explore the worrying figures.What is a data breach? Let's first get some common misconceptions first out of the way. Data breach is not the same as...