Hybrid Cloud: Here Is Why Many Organizations Switch
Summary
More and more companies are turning to the hybrid cloud for data storage. How does it work, what are its benefits, and how does it help companies transform? We take a deep dive into how cloud computing works, showcase IBM's solutions for digital transformation, and learn how InnoBoost, the Platinum IBM Partner, provides customized AI, IoT, and security solutions for enterprises.
The Best of Both Worlds
A hybrid cloud is a computing architecture that's created when private and public clouds are used together. Hybrid cloud enhances public and private clouds by providing more flexibility and balance.
In the past, there was only one way to do business. Companies bought their own servers, storage, and network switches and wired them up. This is called an on-premise architecture and it means that the business owns the physical infrastructure. Because they own their infrastructure, they are also in charge of managing it, maintaining, repairing and replacing components when they break, as well as ensuring the security of all components.
With time and technological advancements came the cloud, which could decentralize infrastructure and drastically reduce costs. Since then, hybrid cloud has become a major trend in the industry. IDC predicts that 84% of customers will rely on hybrid cloud in the near future, and this number will continue to grow.
How It Works
A hybrid cloud works by accessing the physical infrastructure that's built somewhere. In the off-premise architecture, a third-party vendor provides the infrastructure and infrastructure-related services such as computing power, storage, monitoring, maintenance, security and others. The services are located at the vendor's site, as it hosts the user's data and applications in data centers and on servers. Connection options – LAN, WAN, VPN and API – are numerous and controlled with management software.
Advantages of Hybrid Cloud
For enterprises, some of the key reasons for switching are benefits such as scalability, flexibility, security, cost, control and speed.
Scalability and flexibility
There's no doubt that setting up a private infrastructure is extremely expensive, as businesses had to wait until they had significant funds to purchase new physical machines. Now, with public cloud options, it is easier to grow the business for a fraction of the cost. For example, if a startup doesn't have the resources to buy and set up its own infrastructure, it can simply rent a server in the cloud. The risks involved are minimal, and there is no need to dispose of physical servers, as downsizing is possible with a click, should this be needed.
Security
A hybrid cloud infrastructure is particularly interesting because it combines the security of a private cloud with the performance and scalability of public clouds.
Cost
Hybrid clouds often lower long-term costs, especially during the growth process. And because the scaling mentioned above is more readily available, the business can grow faster, which means more revenue sooner.
When using a multicloud architecture, migration or termination fees may apply. However, with a hybrid cloud infrastructure, it is possible to store data in the private part of a hybrid cloud environment. This can significantly reduce the cost of migrating digital data between different cloud providers.

Control
The hybrid cloud model makes it easy to allocate the right parts of the infrastructure when handling applications and processes. This allows each application and service to be deployed and managed where it makes the most sense.
Speed
A hybrid cloud environment isn't necessarily faster than a public cloud environment. However, it enables effective network optimizations that reduce latency and simplify data transfers.
While public clouds share their resources between users, private clouds can be customized to use resources as efficiently as possible. This type of enhanced control can save important processing time, especially when each application is hosted in an area of the environment specifically optimized to run that application.
The Power of IBM Power Technology
In summary, hybrid cloud adds tremendous value to enterprises by combining the best of private and public clouds and allowing organizations to run applications where they make the most sense.
IBM Power technology, recognized as best in class for reliability, security, performance and scalability, is uniquely positioned with the recent release of IBM Power Virtual Server in IBM public cloud to help customers get even more value from hybrid cloud.
We Can Help You Jump on the Cloud
InnoBoost is an IBM Platinum business partner, a level reserved for partners who deliver high-value transformative solutions and achieve the highest levels of customer satisfaction, technical and sales certifications, as well as sales success.
Our skilled, agile, and certified team prides itself on delivering an unparalleled experience to its customers. From system and solution design to configuration, from price negotiation with IBM to ordering and delivery tracking, we ensure a seamless business transition. We also arrange access to other partners and consultants as needed.
Contact us today, and let's have a look at your current situation and how the benefits of hybrid cloud can add value to your business!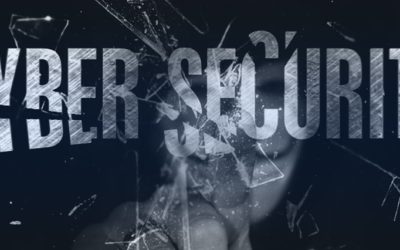 3 min readSummary: Today we bring you some interesting figure from IBM's Cost of a Data Breach for 2023 and we explore the worrying figures.What is a data breach? Let's first get some common misconceptions first out of the way. Data breach is not the same as...