Does Private Cloud Computing Still Hold Up to Public Cloud
Summary
Confused about the differences between private and public cloud? We list the key differences between the two architectures and discuss their benefits and various use cases. We also explore other deployment models and compare them to these two. We present InnoBoost's holistic approach to the private and hybrid cloud deployment models based on IBM and Red Hat OpenShift technologies.
Getting the Best Out of Both Sides
Moving from private to public cloud is more of a continous process than a one-time decision. As an enterprise, you can still enjoy the benefits of private cloud while enjoying the flexibility, scalability, and popularity of public cloud. How is that possible? Find out in the text below as we take a look at both options.
Private Cloud: The Champion
In a private cloud, the user uses a single-tenant environment in which all resources—the database and the infrastructure—are accessible only to one customer. Private clouds are usually hosted on-premise in the customer's data center, but can also be built on the infrastructure of an independent cloud provider or on leased infrastructure in an external data center. There are also differences in the management models – companies can manage everything themselves or outsource some or all of the management to a third-party provider.
Many companies prefer a private cloud to the public cloud because they need to comply with legal regulations or because they work with confidential documents, intellectual property, personal data, medical records, financial data, or other sensitive data that needs special protection.
Public Cloud: The Challenger
Public cloud, on the other hand, is a multi-tenant cloud environment where the same computing resources are shared by multiple customers. An independent cloud provider owns and maintains the infrastructure, and customers receive access on either a subscription or pay-as-you-go basis.
Public cloud providers typically offer a wide range of services, including infrastructure, platform and applications. This means that businesses can choose the services they need and pay only for what they use. In addition, public cloud providers often offer a range of different pricing models, so businesses can find one that fits their budget, which significantly reduces IT costs.
Public cloud also offers better scalability and flexibility than traditional on-premise IT systems. Companies no longer have to worry about running out of space or power as they grow. Using  public cloud also provides to some companies a number of security benefits, such as the ability to store data in secure off-site locations and better visibility into their IT infrastructure.
The Key? Use Both, Each to Its Advantage
Both private and public clouds have their advantages and disadvantages, but the key is whether and how they can work together. It has proven effective to combine the strengths of both models into one efficient system, called a hybrid cloud.
In short, a hybrid cloud is a combination of public and private cloud that form a single, flexible infrastructure. It offers the best of both worlds by allowing businesses to choose the appropriate type of cloud deployment for each individual application or workload. For example, sensitive data can be stored in the private cloud, while the public cloud can be used to access SaaS applications or provide additional storage, platform, or compute capacity. Learn more about hybrid cloud here.
In 2020, the hybrid cloud market was worth $56 billion and is expected to reach $145 billion in 2026, with IBM being one of the largest cloud computing vendors. A recent Gartner survey also found that 81% of respondents are working with multiple cloud infrastructure providers and management models.
The Future Is Hybrid
Here's some data that puts it all in perspective:
A hybrid multi-cloud platform can create 2.5 times more value than a single-cloud approach.
In the next three years alone, hybrid cloud adoption will increase by 47% and the average enterprise will use nearly six different clouds.
87% of global enterprise software decision makers surveyed say migrating existing applications to cloud platforms is a priority.
IBM Cloud Paks Are Your Path to Digital Transformation
IBM Cloud Paks are AI-powered software for the hybrid cloud that helps you drive digital transformation with predictive, security, automation, and modernization capabilities. They enable you to build apps once and deploy them anywhere, integrate security into your IT landscape, and automate operations with intelligent workflows. Deploy them in any cloud to accelerate development, enable seamless integration, and improve collaboration and efficiency.
Modernize with ease: Develop and use cloud services anywhere and from any cloud.
Predict outcomes: Collect, organize and analyze data, regardless of its type or location.
Automate at scale: Implement intelligent workflows across your organization using AI-powered automation.
Protect your business: Gain deeper insights into threats and risks in hybrid multicloud environments.
InnoBoost Has It All Covered
Ten years ago, public cloud was all the rage as it was set to revolutionize the world. Today, with the passage of time and in the face of various challenges and threats to businesses, private cloud remains the top choice when it comes to security and data protection. On-premise private cloud solutions still play an important role in most enterprises, but the world thrives on the accessibility of the public cloud. This brings us to the best of both worlds, and this is where we stand firm as a partner with IBM to provide the best possible solutions to enterprises worldwide.
InnoBoost is an IBM Platinum business partner, a level reserved for partners who deliver high-value transformative solutions and achieve the highest levels of customer satisfaction, technical and sales certifications, as well as sales success.
Contact us today and get the best of both worlds with IBM's infrastructure and InnoBoost's customized approach to cover all your cloud computing needs with the best service you can imagine!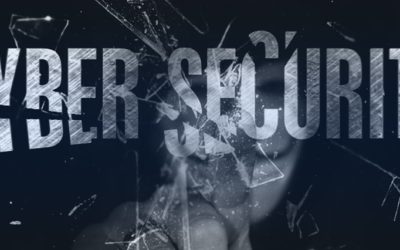 3 min readSummary: Today we bring you some interesting figure from IBM's Cost of a Data Breach for 2023 and we explore the worrying figures.What is a data breach? Let's first get some common misconceptions first out of the way. Data breach is not the same as...